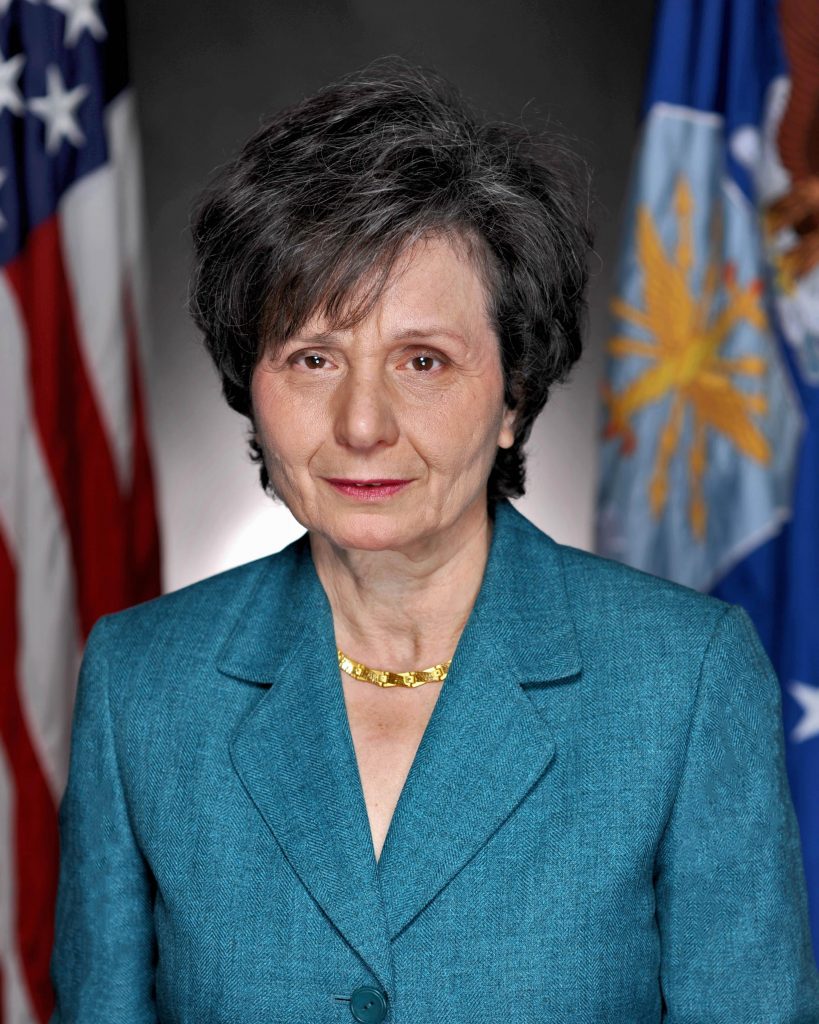 Dr. Frederica Darema, who made the series possible through a significant donation, earned her PhD in theoretical nuclear physics from UC Davis, working with Professor Bill True, where she attended as a Fulbright Scholar and a Distinguished Scholar. Her subsequent distinguished career included a long stint at IBM and a series of positions with governmental funding agencies, including as Director of the Air Force Office of Scientific Research. Before retiring, she guided the management of the entire basic research investment for the Air Force. Dr. Darema leads a staff of 200 scientists, engineers and administrators in Arlington, Virginia, and foreign technology offices in London, Tokyo and Santiago, Chile. Each year, AFOSR selects, sponsors and manages revolutionary basic research that impacts the future Air Force. 
Dr. Darema believes that equal opportunity should be presented to all backgrounds and that for science to work, people from all walks of life must come together and think about the hard questions and be curious about the world together. "Before I went to kindergarten," she says, "I was thinking about how the clouds stayed up in the sky and how is it that we see the moon everywhere we go, that it seems to follow us." That curiosity eventually led her to pursue a BS degree from the School of Physics and Mathematics of the University of Athens – Greece. But she didn't stop there, deciding to travel to the United States to pursue her graduate degree.
This lecture series was founded upon the importance of creating opportunities for everyone to succeed as an academic, providing the possibility for talented researchers of all backgrounds to share their discoveries. In hopes that this will further encouraging women and people of color to pursue a career in science, by showcasing the brilliant research already being done by junior faculty who may share a similar story.